FLORA
The sound of the moving stone constantly reminds you to be aware
of surroundings and encourages to embrace the positive influence of the
crystals.
PROTECTION . FOCUS . CREATIVITY
Quartz is a protective stone that is also used for manifestation and can help create more focus and clarity around a desire. It increases inspiration and creativity.
READ MORE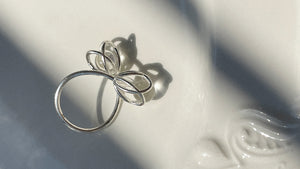 ROSA
Rosa bracelet is a lucky bracelet with natural healing crystal.
Bracelets come in various colours with a combination of different natural crystals: Rose Quartz, Lemon Jade, Fancy Jasper, Amazonite and Black Obsidian.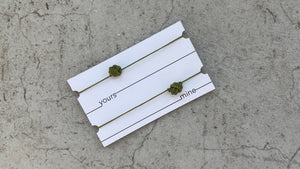 KNOT BRACELETS
YOURS and MINE knot bracelets represent the enduring bond between kindred souls.
Designed and handmade in Slovenia.
SHOP NOW
AERA
Aera Jewellery Collection is the continuation of the experimentation process and for the first time made in metal. An aery and light form of the insect is translated into delicate silver pieces – detailed and made using 3d printing technology.
INSECT BROOCHES
Insect brooch is a statement yet simple piece of jewellery. Insect bow is fun, playful and gives a cheerful touch to your everyday outfit. It is light and recognizable contemporary accessory.